MEET YOUR INSTRUCTOR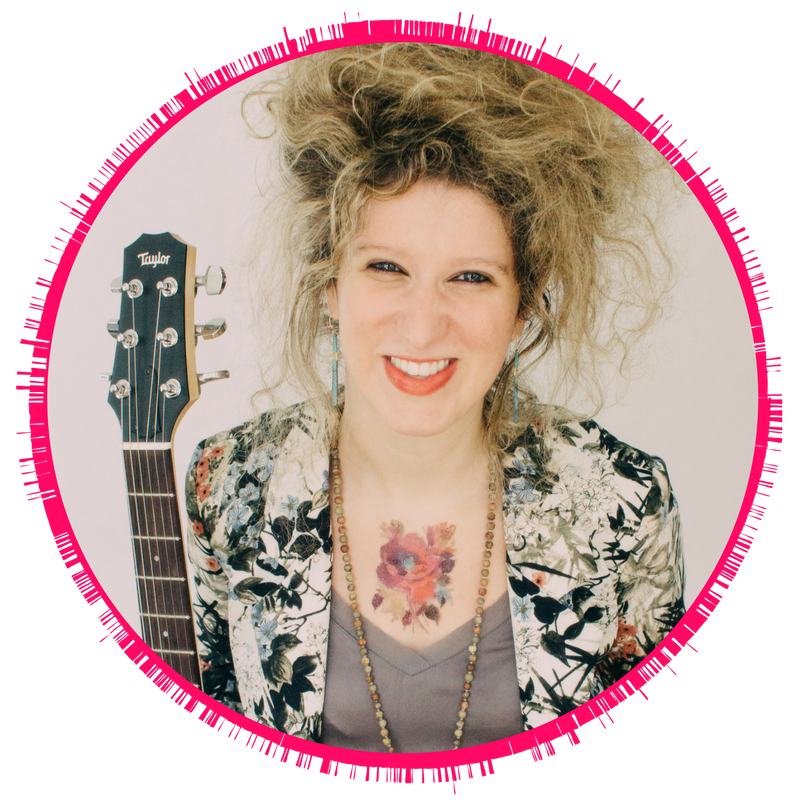 Hey there, I'm Steph! Founder of Free Spirits Music. And most of my life, I felt too stupid to learn guitar.
I think I decided this when I was 13, and my very brilliant (but very "bro") guitar teacher went on a rant about harmonic minors vs melodic minors, tritones, and diatonics.
I remember my eyes glazing over and checking out.
"This is not for me," I decided. Too technical. Too much practice. Too hard.
It took me about 10 years to finally let go of my doubt and see myself as a powerful musician.
Now, I perform in yoga studios and at yoga festivals around the world.
I've written over 350 songs with my students and I lead an online community of 1200 songwriters who have kicked self-doubt to the curb and discover their own creative process. I also have the incredible opportunity to write songs with kids with cancer, and my team has the warm support of Yoko Ono on that project.
I have come to know myself free, in my own spirit, as an artist -- and I want to teach you to do the same.