Hold up, who is this songwriting goddess?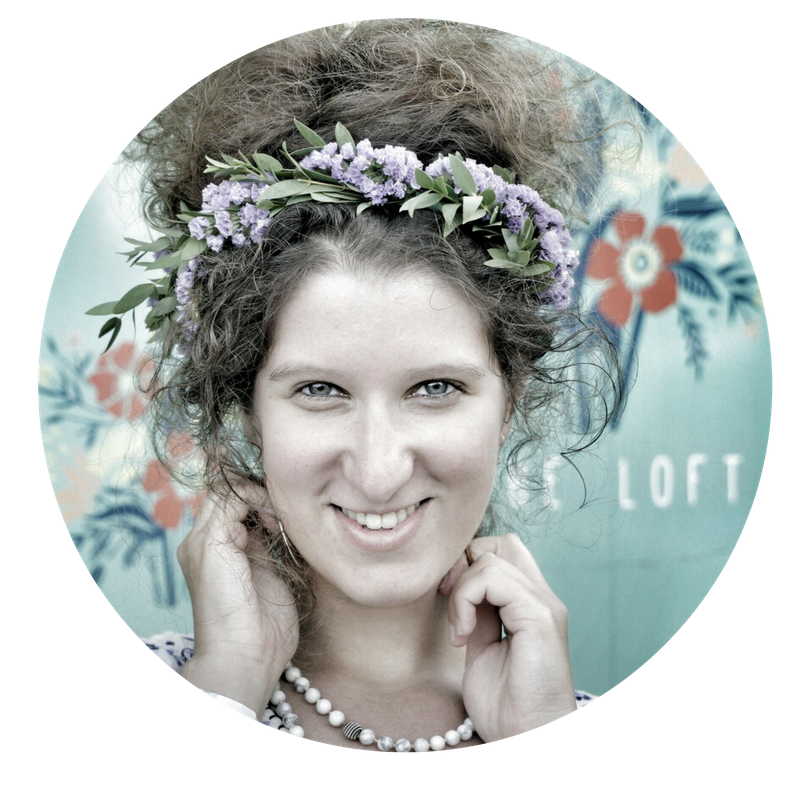 Hi, I'm Stephanie Carlin, and I'm the founder of Free Spirits Music, Brooklyn's most creative songwriting school.
Over at our Brooklyn studio, I have helped hundreds of kids, professional songwriters, hospital patients, and music aficionados write and perform more than 300 original songs.
I lead an online community helping songwriters kick self-doubt to the curb and discover their own daily creative process. And as a musician, I write songs about transformation. You can visit my virtual songwriting school at freespiritsmusic.com, and listen to my own music at avidyamusic.com.
But things weren't always easy. Back when I started performing my own music, I really had it that I was a failure and a fraud.
Back in 2012, I was a living the life of a classic "starving artist." I lived paycheck to paycheck, playing dingy clubs at night and teaching lessons after-school. I was exhausted, burnt out, and cynical about music.

I criticized my own music constantly, and almost never made it through completing an entire song.
I truly felt like even though my music was moving, nobody was listening. I needed so much courage to wake up every day and keep writing music that touched and inspired people.
Most of all, I needed faith that I could make a difference on the planet. That making music wasn't 100% selfish. And it really felt like it was.
Then I performed in South Korea at an international United Nations Conference. Thousands of delegates, including the UN secretary general Ban Ki Moon, flooded the conference hall to discuss the 17 Global Goals:
No poverty (#1).
Zero hunger (#2).
Reduced inqualities (#10)
And while all these delegates wanted to change the world, they were struggling with changing themselves.
And that's what I write music about. I write music about transformation. And I saw how sharing my music with them actually inspired them enough to go make the tangible differences in the world - at a global level.
This is what I want for you. Maybe you're not interested in saving the world, but I'll bet your interested in changing lives with your music.
I want to teach you exactly how to do this.
But before we dive into all of the sacred songwriting sweetness, or even hacking away at your songs, I want to arm you with one simple tool that has transformed my career:
Consistency.
Get up every damn day with a mission to expand your career.
And now, I want to teach you to do it too.